Top Things to do in Dunedin
Dunedin is a vibrant city surrounded by stunning scenery and wildlife and brimming with history, culture, university students and unique attractions. You can do just about anything here - sailing, scenic flights, guided tours, scenic flights, hiking, go karting and cycling.
1. Explore the beautiful Otago Peninsula
The Otago Peninsula is a long, hilly indented section of land, lying east of Dunedin City. The peninsula is home to a wide range of birds, animals and sea life such as seals and the rare yellow-eyed penguins.
Located at the entrance of the Otago Harbour, Taiaroa Head is home to a breeding colony of Northern Royal Albatross. This is the only colony of albatross to be found on an inhabited mainland.
The Pacific coast of the Otago peninsula has several stunning beaches, including Allan's Beach, Boulder Beach, Victory Beach and Sandfly Bay.
2. Take a Tour of Larnach Castle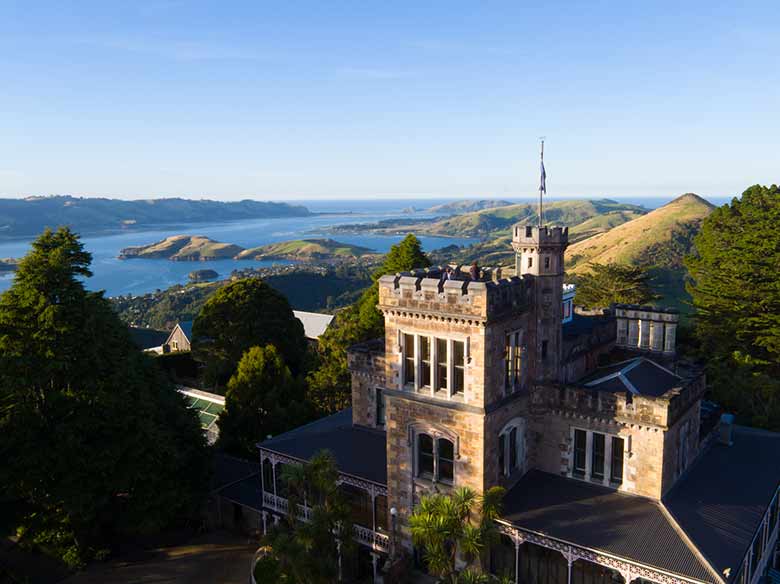 No trip to Dunedin is complete without visiting a real life castle! Built in 1871 by William Larnach, Larnach Castle is New Zealand's only castle.
Explore the superbly crafted buildings with magnificent architecture or the spectacular tower views and beautiful gardens.
For a truly special experience, boutique lodge accommodation is available in the castle gardens. Weddings and functions are held in the beautiful 3,000 square foot ballroom.
3. Enjoy Chocolate Tasting on a Guided Tour of a Chocolate Factory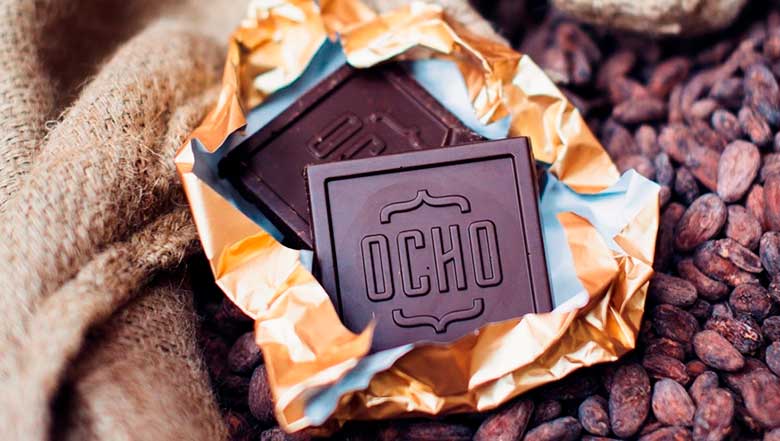 Love chocolate? Then a guided tour of the OCHO will really brighten your day! Learn about the chocolate making process - from how cacao is grown to the machinery that crafts it into bars.
The tour is just under 1.5 hours.
4. Visit Tunnel Beach
Tunnel Beach is a place of beautiful rocky, sandstone cliffs. This spectacular location is just a short walk through an excavated tunnel, just outside the city.
The secluded beach is a great place to relax, enjoy a picnic and snap some pictures.
Due to a dangerous rip here, do not swim in the sea.
5. Tour an Historic Home
Steeped in histroy, Olveston Historic Home was built in the early 1900s and opened as a museum in 1967. Today you can join a guided tour on a 1 or 2-hour trip.
6. Ride the Taieri Gorge Railway
The Taieri Gorge Railway departs from the historic Dunedin Railway Station taking passengers daily to Pukerangi or weekly to Middlemarch.
The scenic train ride passes through the moody Central Otago region of New Zealand, across the Taieri Plains and through the Taieri Gorge. The train ride also passes over the Wingatui Viaduct - the largest wrought iron structure in the world!
7. Cycle or Mountain Bike the Bike Trails
If you are an avid cyclist, exploring Dunedin by bike is a great way to see the sights. For those who are keen mountain bikers, the countryside surrounding Dunedin has lots of trails and tracks of varying difficulty.
About a 40 minute ride from the city centre, Signal Hill is an excellent downhill track.
The nearby Otago Central Rail Trail - voted New Zealand's best rail trail - starts in Middlemarch and follows a 150km trail of countryside, historic gold mining locations and historic bridges. There are lots of places to stop to eat, or sleep, along the way.
8. Go Bird Watching
If you love birds, Dunedin is home to an albatross colony, blue penguins, royal albatross and yellow eyed penguins.
You can visit a bird sanctuary or take a guided tour to see penguins and other birds in their natural habitats.
9. Climb the World's Steepest Street
Located on Baldwin Street is the World's Steepest Street! This rather vertical street has a 34.8% gradient rising from 30m to 100m over a 350-metre stretch.
Climb to the top and take in the views. There is a lovely seat at the top, surrounded by a decorated concrete feature with information and pictures about the street. There are also plaques for accommplishments including someone who managed to skate up the hill!
Activities
There's plenty to keep you busy in Dunedin!
Read more about Dunedin Find Businesses & Services in Dunedin